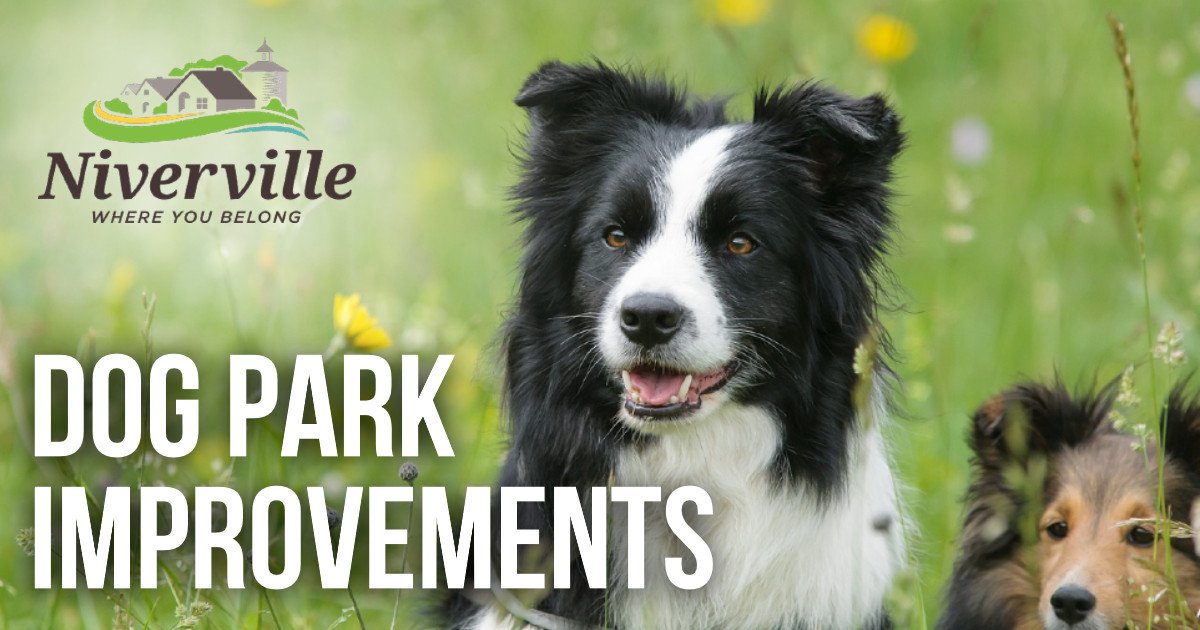 Improvements are coming to the Town of Niverville Dog Park next to the Centennial Arena that will address drainage issues as well as create a larger space.
To allow for construction and keep residents and pets safe, the park will be closed temporarily and the size of the site will be reduced over the summer.
The park will be well-marked with signage and dog park users should follow @nivervillerec for current updates. Thank you for your understanding.