Located approximately 30 km south of Winnipeg, Niverville is one of Manitoba's fastest growing urban centres and within the top 5 fastest growing municipalities in Canada! Niverville has experienced significant growth in recent years, as businesses and families recognize the Town's desirable location. In 2023, Niverville's population is estimated to be over 6,000, with a high percentage of residents having a college/university education and trades training. With over 100 businesses in Town, residents enjoy access to a wide variety of services and amenities, as well as lower costs of living and business operation.
The business park is located off PR Highway 311 on the periphery of Town, with RTAC roads within the park that are not subject to spring weight restrictions. The park was designed with industrial and commercial businesses in mind, and lots are currently selling in Phase 4. If you are in the market to purchase a lot to develop your business, you've come to the right place.
For inquires about the Niverville Business Park, please contact:
Chief Administrative Officer: Eric King
Phone: 204-388-4600
Email: ericking@whereyoubelong.ca
Business Park Map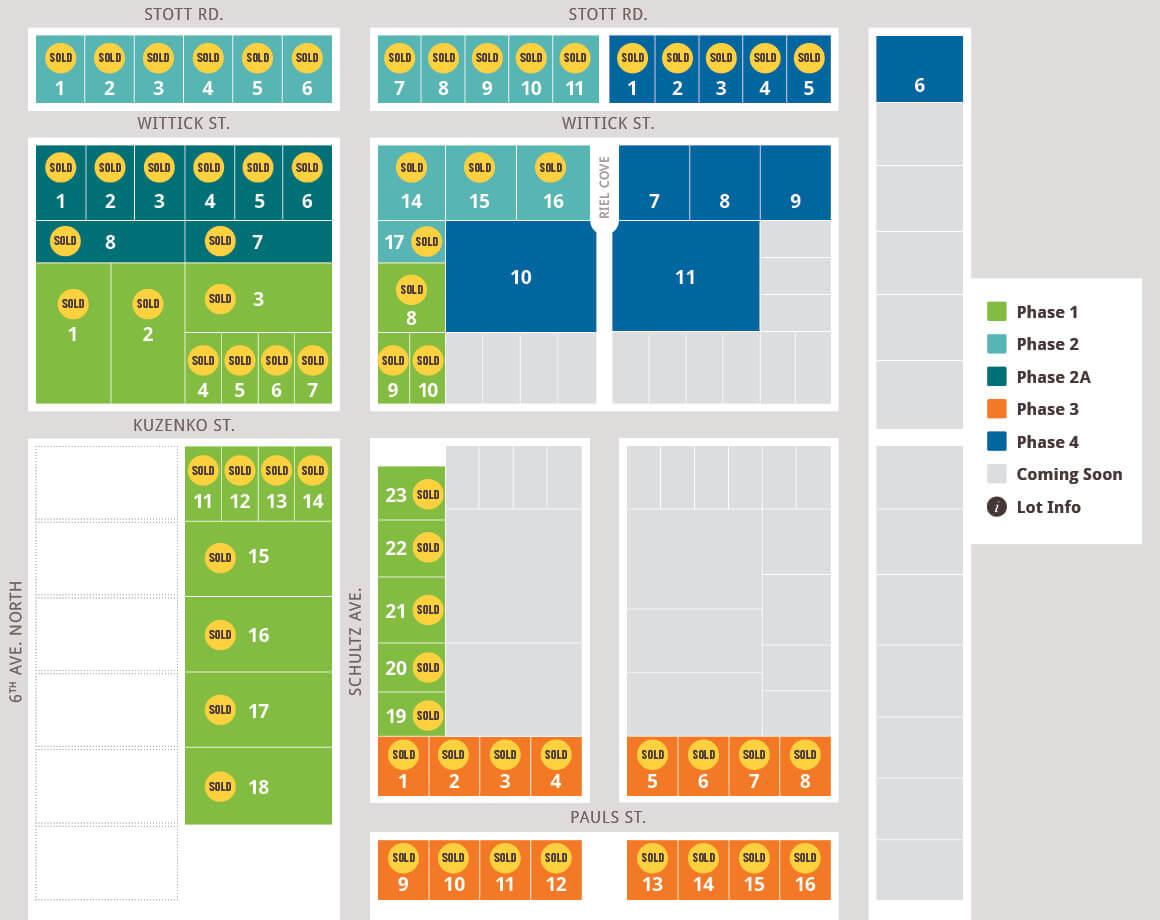 Available Lots
Lots available from as little as $41,700
Lots range in size from 0.49 acres to 3.76 acres
Larger parcels available from the Town directly
For more information please contact the Town at ericking@whereyoubelong.ca
What comes with my purchase?
One driveway of up to thirty feet in width (surcharge on some lots)
Three-Phase Power within park running past all lots
Natural Gas within park running past all lots
Key Pertinent Data
18 businesses already call the Niverville Business Park home
Design standards in the park to ensure a professional atmosphere
RTAC roads are maintained within the park and to Highway 59 (no spring weight restrictions)
Business Resources
The Town of Niverville is invested in your success. Whether you are a new or seasoned business owner, a full array of resources, grants and programs are available to help you succeed, through the service of Community Futures Triple R, including:
Business counseling and planning
Marketing research
Potential for loan funds
Business Incentive Grant
Administered by the Town of Niverville, the Business Incentive Grant provides a percentage back of annual municipal taxes for new construction of industrial and commercial enterprises. Read full information HERE.
Niverville Business Park in the news:
https://nivervillecitizen.com/news/local/metro-centre-relocates-to-niverville
https://nivervillecitizen.com/news/local/inex-plastering-grows-into-new-niverville-location
http://nivervillecitizen.com/news/local/performance-insulation-sets-up-shop-in-niverville
https://steinbachonline.com/local/niverville-breaks-ground-on-new-business-park
http://nivervillecitizen.com/news/local/development-of-niverville-business-park-underway