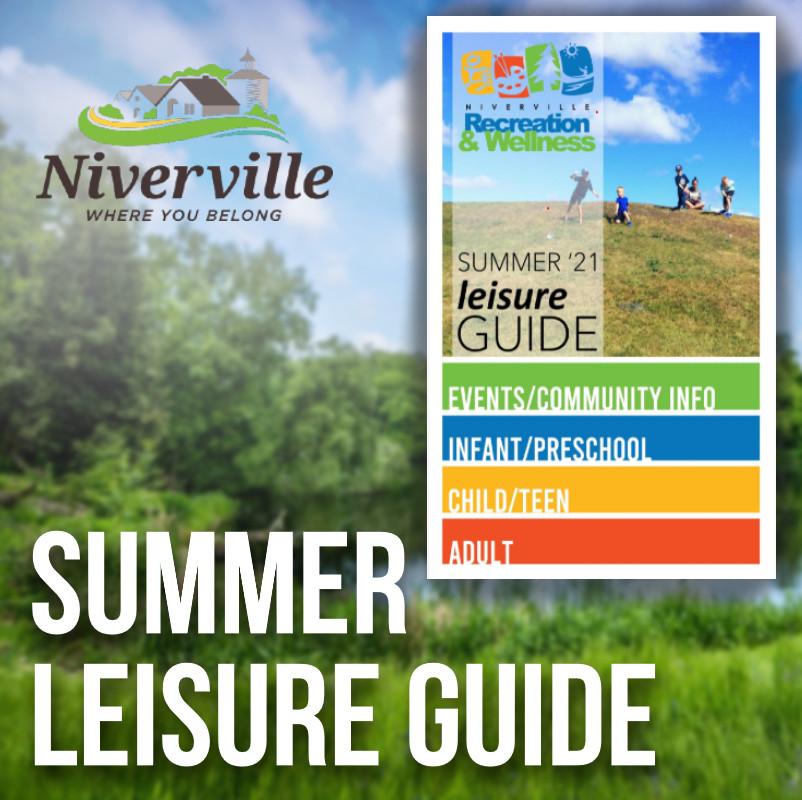 The 2021 Niverville Recreation & Wellness Summer Leisure Guide has now been released and is available online.
In addition to Niverville Rec's own summer programming lineup, this booklet pulls together other contact information for a variety of amazing community groups that operate in the community.
Highlights include:
NEW information on Community Resource and Recreation Centre (CRRC) membership options for playground or track use, "Come Try It" events planned for July (as per re-opening restrictions allow), commercial kitchen and other multipurpose room rentals, and more.
NEW Niverville Community Garden. Located next to the Curling Rink on Arena Rd., Niverville Rec has organized rentable garden plots available for those who may not have the space for their own. Options include 4'X8′ Raised Beds or 8'X16′ Garden Plots. The cost for either garden plot, per season, is $35.00 +GST. Availability is based on a first come, first served basis each year. CLICK HERE for more info.
And complete information on Children's Summer Camps, upcoming events, and more is all in the leisure guide for easy viewing!
Use the links below to view the Summer Leisure Guide or to be redirected to Niverville Rec's Programs.