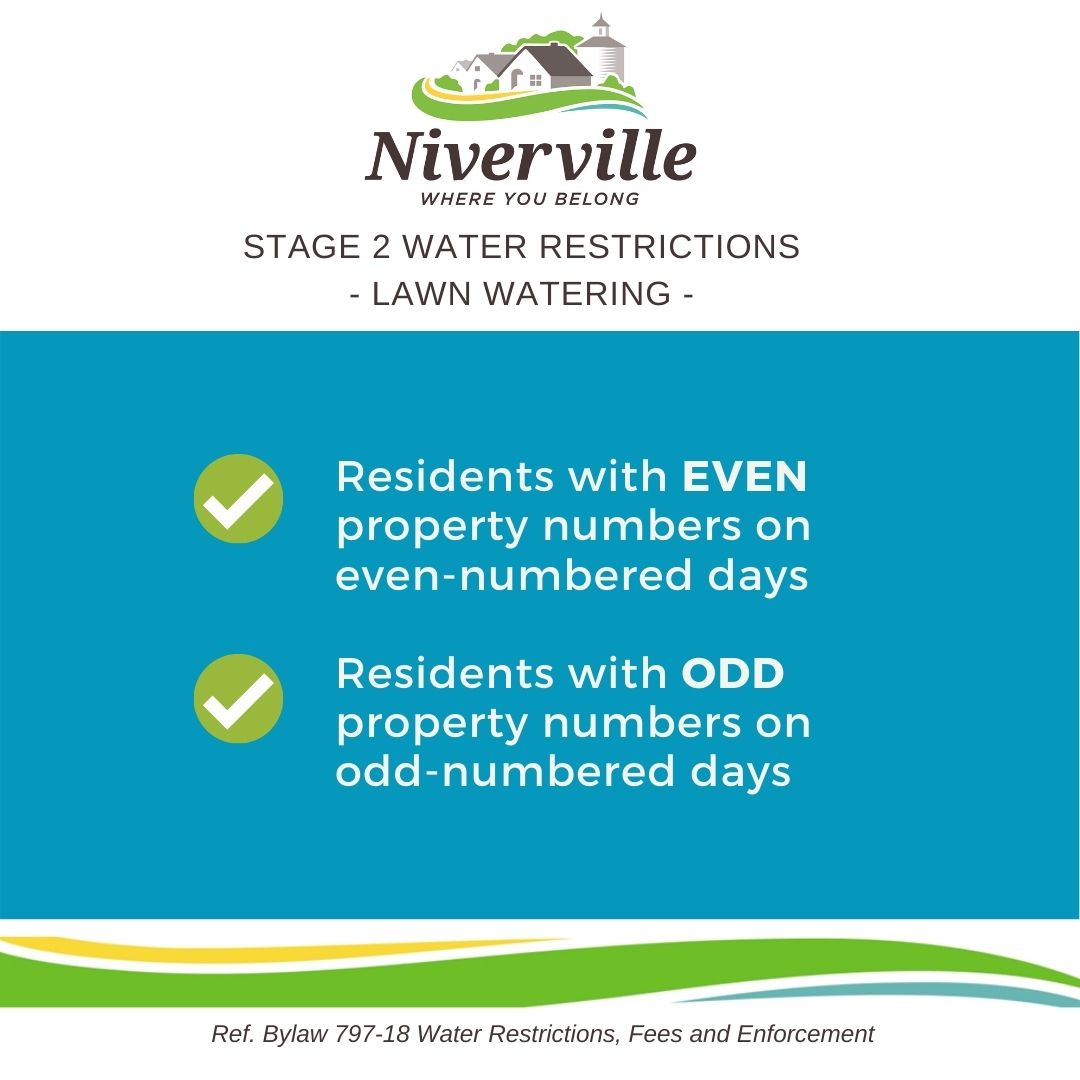 As per Bylaw 797-18, Niverville's Operations Manager is declaring a Stage 2 Outdoor Water Use Restriction effective May 1, 2021, applicable to all those on the municipal water system.
Under Stage 2, residents must limit lawn watering to even numbered days for residents having even numbered civic addresses and residents having odd numbered civic addresses to limit watering of lawns to odd numbered days.  Residents are also encouraged to use water wisely by watering when the least amount of evaporation occurs. Stage 2 allows for watering of new grass plantings – sod within 21 days and seed within 45 days of installation, subject to reasonable evidence of recent installation.
Persons not complying with water restrictions are subject to penalties as enforced by a Town Bylaw Enforcement Officer.
For a complete list of the outdoor watering restrictions, please CLICK HERE to view Bylaw 797-18 Water Restrictions, Fees and Enforcement.
For more general information on Bylaws, Policies, and Reports, please CLICK HERE.
Questions? Please email feedback@whereyoulong.ca.